Subscribe
TOP 4 INSTALLER BENEFITS TO SWITCH TO A LISTED ANTIFREEZE BEFORE THE DEADLINE
FAQs | Codes, Standards & Approvals
NFPA standards require all antifreeze fire sprinkler systems to switch to a listed antifreeze by September 30, 2022. These standards help ensure that an antifreeze system performs reliably in a fire and saves more lives, rather than contributing to fire as unlisted fluids can.
No matter when a system is due for annual inspection and maintenance, all systems using unlisted fluid must be drained and refilled with a listed antifreeze by the September 30, 2022 deadline. There is still time before the deadline to switch to listed antifreeze, and many installers are saying they plan to wait until late summer 2022 to make the change. This might seem like a good idea in the short-term, but there are four good reasons not to wait until the final weeks before the deadline to switch.
MITIGATE SUPPLY CHAIN DISRUPTIONS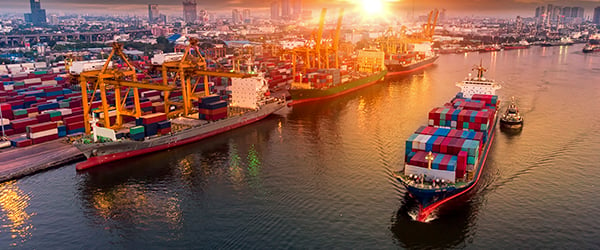 Current supply chain issues in the construction industry and beyond have nearly obliterated fast, predictable delivery times – and it's unclear how long these serious problems will last. While it might seem like the September 30th deadline is far away, long lead times may require ordering as soon as possible or risking your client buildings' compliance when inspection time comes. The closer the deadline gets, the more in-demand listed antifreezes will become, so don't get caught out in the cold – plan ahead!
GAIN MORE EXPERIENCE

Switching ahead of the deadline can also set you apart from the competition. Installers will have more time to learn the details of listed antifreeze and all about proper installation instead of learning on-the-fly when the deadline comes. When a client has questions, will you have the answers? If you wait until the deadline to switch, they may turn to someone else who already knows about this big change.
GIVE YOUR CLIENTS PLENTY OF LEAD-TIME FOR RETROFITS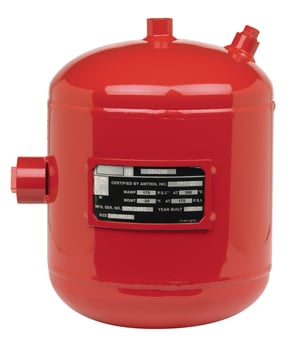 In many cases, switching from legacy antifreeze to a listed antifreeze in an existing system is as simple as draining and flushing of the system before refilling it with a listed antifreeze. But just like listed sprinkler heads, each listed antifreeze has specific approvals and specific design and use parameters. Each listed antifreeze's listing will include things like minimum use temperature, compatibility with system materials, minimum use pressure and system volume limitations. Switching to a listed antifreeze will sometimes require the addition of an expansion tank or – especially for large systems – valving off of a system into smaller sub-systems to comply with its listing and design parameters. No matter the extent, these changes require financial planning on the building owner's part. Whether the switch will be be easy and inexpensive or time-consuming and costly, giving your clients plenty of lead time is an investment in client relationships. No one likes an unanticipated expense cropping up last-minute!
CONTRIBUTE TO LIFE SAFETY FASTER

The composition of materials used in modern dwellings have shortened the flashover period from around 15 minutes down to as little as three minutes. It typically takes firefighters around six minutes to respond to a fire, meaning flashover will likely occur prior to their arrival. When proper fire sprinkler performance is this critical, installers are actually saving lives, since sprinklers are the first line of defense in a fire.
Because at least one sprinkler head will be called upon to save a life from a fire, installing a wet fire sprinkler system perfectly and equipping it with UL-listed antifreeze will help save more lives by keeping the system water from freezing and not adding dangerous chemical mixtures that can exacerbate a fire.
GET PREPARED, STAY PROTECTED
Available exclusively through Viking SupplyNet, freezemaster™ antifreeze is the most popular listed antifreeze on the market for its superior corrosion inhibitor package, its approval for use with more piping system materials, and its blue coloring for easy visual identification. And freezemaster™ antifreeze has the highest volume allowances for Ordinary Hazard Groups I & II, approved for use up to 375 gallons.
Don't wait until the September 30, 2022 deadline. Simplify the switch to listed antifreeze today.