Download the Reference Sheet
Use This Tool During Inspections of Sprinkler Systems Using freezemasterTM Antifreeze
Authorities Having Jurisdiction (AHJs) play a critical role in the fire protection industry. AHJs help ensure that a system will protect people and property as designed by conducting annual inspections. To help streamline this process, we developed this reference sheet covering such topics as: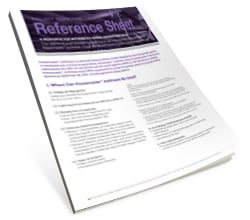 Types of projects that may use freezemaster™ antifreeze
Allowable temperature ranges
Material compatibility
Typical properties
Volume and pressure requirements
and much more
About freezemaster™ Antifreeze
freezemaster™ antifreeze is the sprinkler industry's most popular listed antifreeze. UL-listed, it meets NFPA requirements for all new fire sprinkler systems now and all existing sprinkler systems by September 30, 2022. With breakthrough freeze protection technology like no other, it effectively protects fire sprinkler systems against costly corrosion and severe cold.
Precisely formulated by Lubrizol Advanced Materials, a specialty chemical company supporting the fire industry for more than 30 years, freezemaster™ antifreeze delivers the safety, performance, and assurance you can rely on in temperatures as low as -12°F (-24.4°C).