Simplify the Switch to Listed Antifreeze
Fire protection contractors are on the front lines of defense for keeping people safe from fires. That's why NFPA standards specify factory premixed, listed antifreeze for fire sprinkler systems. This investment in life-safety is a necessity, but it doesn't have to be complicated. In fact, switching to a listed antifreeze has never been easier. You're in the right place to learn everything you need to know about listed antifreeze, why UL-listed freezemaster™ antifreeze is the superior choice, and the basics of a successful installation.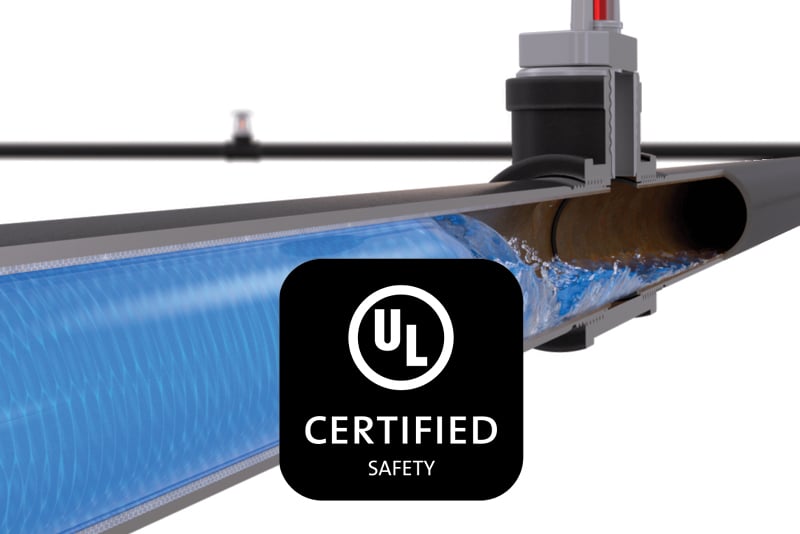 NFPA Compliance
In the last decade, a number of high-profile fires were significantly worsened by the unlisted freeze-protection fluids in fire sprinkler systems, resulting in injuries and deaths. To better protect lives,
. Unlike unlisted fluids, factory-premixed antifreeze will always have the correct formulation and will avoid the explosive potential of an unlisted mixture.
New and existing antifreeze fire sprinkler systems must function so that the antifreeze in the system does not dilute. This may require some rework of existing systems like
tank per NFPA 13 guidelines.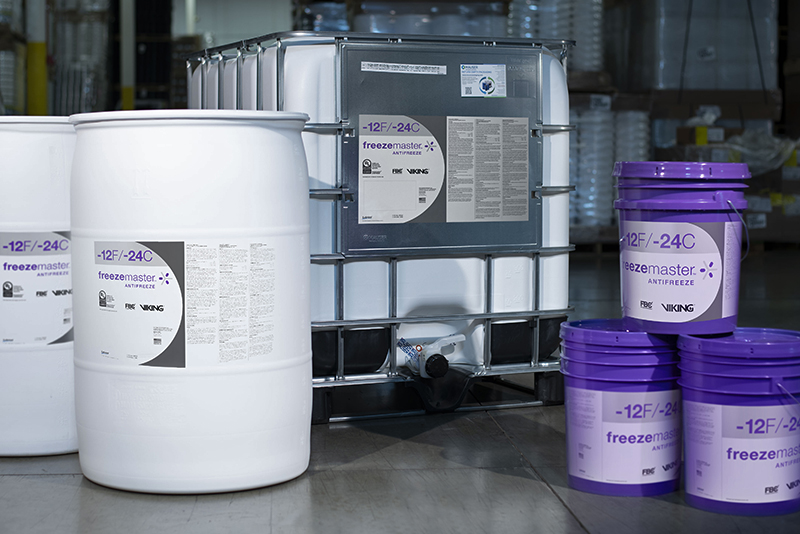 Why freezemaster™ Antifreeze?
As the listed antifreeze market grows, freezemaster™ antifreeze has become the most popular product for many reasons. Beyond excellent fire sprinkler system freeze protection, here's why so many installers are choosing freezemaster™ antifreeze.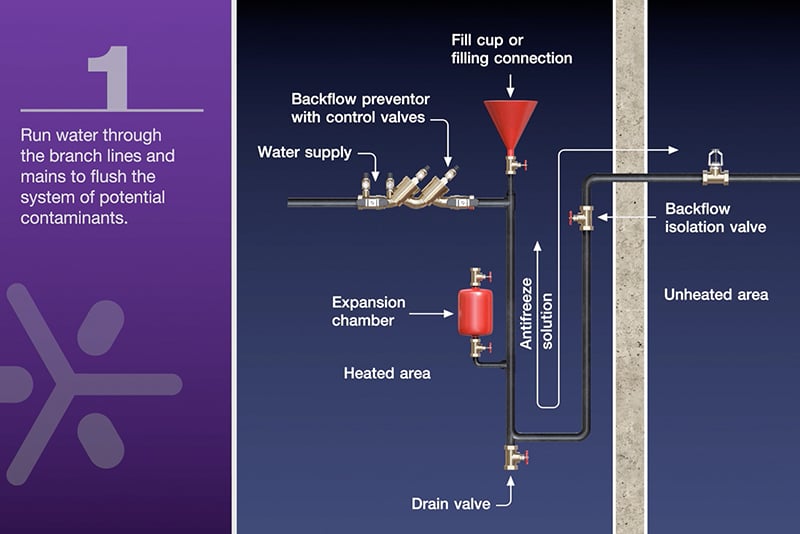 How to Install Listed freezemaster™ Antifreeze
Installing freezemaster™ antifreeze in a typical antifreeze loop can be done in six steps:

Run water through the branch lines and mains to flush the system of potential contaminants. Properly dispose of unlisted fluids flushed from the system.

Shut off the main water valve.

Open the drain valve and fill cup.

Fill the loop with freezemaster™ antifreeze using your preferred method.

Allow the system to set, then test volume and quality from the drain valve.

Close the antifreeze cup valve and reopen the main water valve.
Each UL-listed antifreeze has its own listing requirements that vary. Always consult the manufacturer's
for installation details, testing criteria, and more.